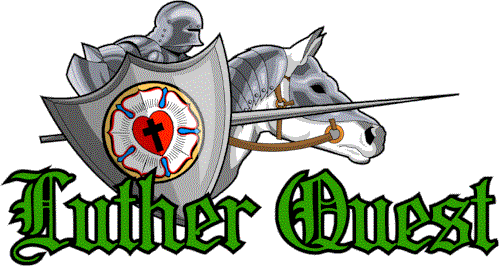 Discussion board
This is your opportunity to:
Talk about and receive answers on what is happening in the LCMS;
Learn how and why Walther invented the LCMS, what he kept and what he rejected;
Learn how to keep your congregation Lutheran;
Learn how your Congregational constitution should be structured;
Get information on call lists and pastors;
See which District Presidents are keeping or breaking the LCMS Constitution and congregational authority.
If you want to talk about the Bible, Luther, the Lutheran Confessions, Walther, Lutheranism, then this is the discussion group for you. To our knowledge this is the only "pro-Walther" discussion group in existence.
For book reviews, by authors and readers alike, check out our other discussion group, Lutheran Book Review.
Please be sure to read through the Guidelines for the rules of participation in our discussion group.
Our goal is to halt the growing influence of the Church Growth Movement, contemporary worship, Leadership Training, Romanistic 19th-Century European Lutheran hierarchy, the Council of District Presidents, and Faith Inkubators. We want to return to the congregational polity as published in Walther's Church and Ministry.
In order to do this we must preserve:
| | |
| --- | --- |
| | the 3 Ecumenical Creeds |
| | the Doctrine of Justification |
| | Lutheran hymnbooks |
| | Luther's Small Catechism |
| | the Lutheran Agenda |
| | use of the name "Lutheran" on all LCMS Congregations |
| | the supremacy of the Voters' Assembly |
| | the congregation's right to call a pastor |
| | the true Pastoral Office |
| | correct teaching of Law and Gospel |
| | proper administration of the Sacraments |
In addition, we must remove the current Dispute Resolution process adopted in 1992 and return to rules of evidence in the former Board of Adjudication.
In short, we must preserve the Missouri Synod as it was founded by Dr. Walther. To help accomplish this our discussion group intends to generate an active, interested, informed, educated, and involved laity. Therefore, by the grace of God, we have inaugurated Luther Quest to help achieve these goals. Please tell your friends.